Skip to Content
What Makes Robann's Jewelers Palm Desert's Favorite Jeweler
Robann's Jewelers was founded in 1975 by Robert Kerchman, his wife Ann, and their son Roger. The name Robann came from combining their names to signify unity. The original store in Palm Springs became a local icon for 30 years. Being nestled in the core of downtown Palm Springs, we were happy to provide exceptional service and quality fine jewelry to the surrounding neighborhoods. In 2005, we relocated to The River in Rancho Mirage. Ten years later we moved to upscale El Paseo in Palm Desert. Here we could serve both locals and tourists alike with beautiful jewelry to compliment the bustling lifestyle.
Visit Us Today to Experience the Difference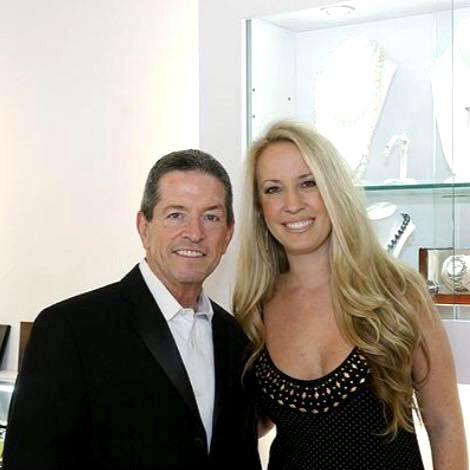 How It Began…
Roger Kerchman took over leading the company in 2012 after the death of his father, Robert. Roger attended the Gemological Institute of America (GIA) in 1980 and became a certified gemologist. He is fully trained to appraise, evaluate, and identify diamonds and gemstones. Their daughter, Taylor joined the firm in 2002 and has found her niche in designing custom pieces for clients who want a unique experience special to them.
Our on-site repairs and servicing include appraising, ring sizing, remounts in gold, silver, and platinum. We work with diamonds, sapphires, rubies, emeralds, and most all gemstones. We can also customize, design and create bridal sets, gemstone rings, bracelets, earrings, necklaces, pendants, and much more!
40 Years of Expertise in Fine Jewelry
If you're looking for a relaxing but engaging experience shopping or designing beautiful jewelry in Palm Desert, CA, Robann's Jewelers is your premier location. For over 40 years we have been proud to be experts on all styles and cuts of a wide array of jewelry. We look forward to helping you pick out your engagement ring, wedding bands, designer watch, or anything else you've had your eyes on. Call us for more information or visit us today.
Make a Defining Statement with Robann's Jewelers